After being engaged in radial velocity work from 1900-1926, the Victoria Telescope (also known as the McClean Telescope) in Cape Town was used for the parallax programme from 1926-1951. The Radcliffe reflector telescope presented possibilities to resume the radial velocity programme in 1951, but it was not viable for parallax work. The Royal Observatory Cape of Good Hope therefore needed a reflector telescope that would be better than the Victoria Telescope. It would need the capability of observing fainter stars (by collecting more light), which would make it suitable for multi-colour photometry and make it moderately effective for direct photography. The telescope's competitive advantage would be to fill the gap between the existing telescopes at the Royal Observatory Cape of Good Hope and the 1.9m Radcliffe Reflector, which would have been impossible to move as rapidly around the sky as was needed for precise photometry, instead, it was mainly utilised for spectroscopy.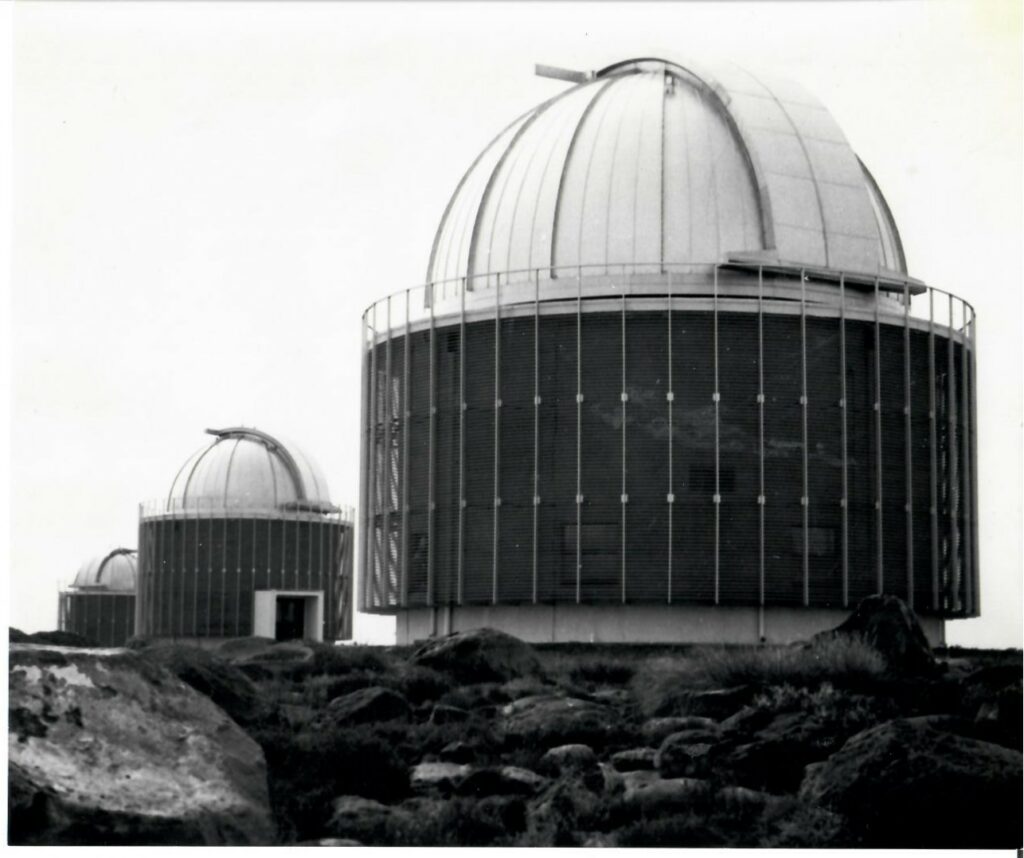 It was decided that the 1.0m telescope would be suitable for photo-electric photometry. Photo-electric photometry was the latest feat in modern astronomy and it came with the promise of solving many astronomical problems. Observing in the ultra-violet region had been demonstrated elsewhere in the world (such as in the US and in France) as an astrophysical desirability at the time – but the current refractor telescopes at the Royal Observatory Cape of Good Hope were incapable.
The 1.0m telescope, once purchased, arrived in Cape Town as expected on 8 September 1963. The plan was to use it for photoelectric photometry at the Cassegrain focus. We asked Dr. Lisa Crause who has worked extensively on telescope instrumentation to describe what a Cassegrain instrument was and she said, "A Cassegrain is a reflective telescope design in which the light comes to a focus behind the primary mirror. Light first hits the parabolic primary mirror (at the bottom of the telescope tube), then a hyperbolic secondary (up at the top). Thereafter the light bounces back from the secondary and goes through a central hole in the primary, where it reaches focus behind the back of the primary – that is known as the Cassegrain focus." The instrument would immediately be set up for observing a reliable standard sequence of faint stars in different parts of the Magellanic Clouds as well as other objects in the southern sky. The incredible work done by the SAAO astronomers as well as the British Science Research Council sponsored visitors led to follow-up observations in Australia and the UK. The SAAO 1.0m played a significant role in the discovery of the ring system around Uranus. Additionally, the 1.0m telescope concluded a debate about the existence of Charon as Pluto's moon. The observations proved that Charon was a single solid body with no massive gaseous envelope – this too was a topic of debate among astronomers.